OFFICE HOURS: Monday – Thursday: 8:00am to 5:00pm • Friday: 8:00am to 3:00pm
AFTER-HOURS CRISIS SUPPORT & VICTIM ASSISTANCE: 303-615-9911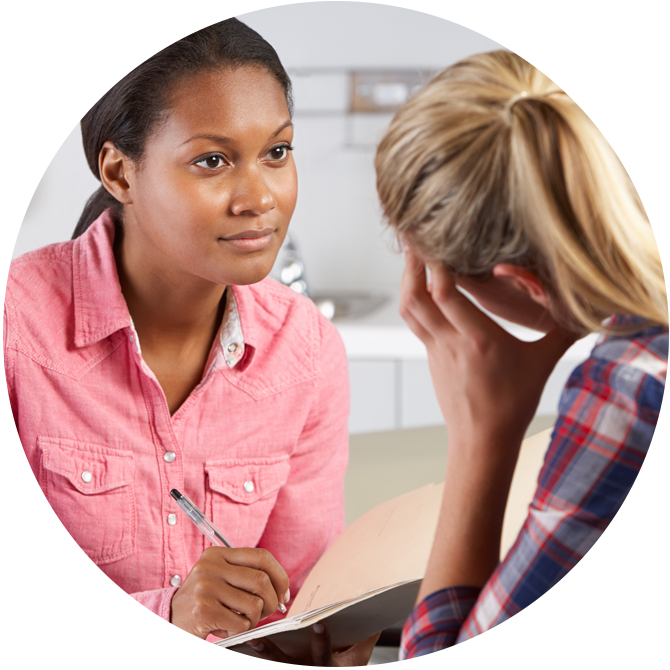 Mental Health Services
The Health Center at Auraria's Mental Health Services are provided by all medical providers, which includes both general medicine clinicians and specialists in psychiatry. Each of these providers is licensed to prescribe medications when clinically indicated.
Consider taking a Free Online Assessment  prior to making an appointment.  These assessment tools are not meant to be diagnostic, but to help inform discussion with your medical and/or mental health provider.
Below is a summary of Mental Health Services:
Assessment for the need of psychotropic medications
Biopsychosocial assessments
Case management, resourcing and advocacy
Crisis intervention
Diagnostic evaluations
Medication management (Ongoing monitoring of both physical and emotional functioning when medication is prescribed)
Referrals to higher level of care, if clinically or medically necessary
Walk-in Crisis Appointments are available during business hours.

Health Insurance Coverage
Each health insurance plan is different. It's important for any patient to understand what their health insurance plan covers for Medical and Mental Health Services. More information about Insurance can be found on
Health Insurance
.

There's no fee associated with Crisis Service Intervention for Medical or Mental Health Services. If individuals would like follow-up care, fees include standard health insurance copayments. Self-pay options are also available.
For all MSU Denver Students and CU Denver International Students on the Student Health Insurance Plan, there are no fees associated with Mental Health Services. 
Call for additional information or to schedule an appointment.
If needed, the Health Center at Auraria providers make referrals to other Mental Health Services both on and off campus.
Mental Health Resources
CCD Counseling Center
Appointments for CCD Students.
Tivoli 245 | 303-352-3205
MSU Denver Counseling Center
Appointments for MSU Denver Students.
Tivoli 651 | 303-615-9988
CU Denver Counseling Center
Appointments for CU Denver Students.
Tivoli 454 | 303-315-7270
24/7 Mental Health and Victim Assistance Crisis Line
Available for all students, faculty and staff on campus.
303-615-9911 or text TALK to 38255 Call 303-615-9999 to schedule an appointment in advance.
Please note there is a failed appointment fee of up to $50.00 for missed appointments or short notice cancellations (less than 24 hours).