OFFICE HOURS: Monday – Thursday: 8:00am to 5:00pm • Friday: 8:00am to 3:00pm
AFTER-HOURS CRISIS SUPPORT & VICTIM ASSISTANCE: 303-615-9911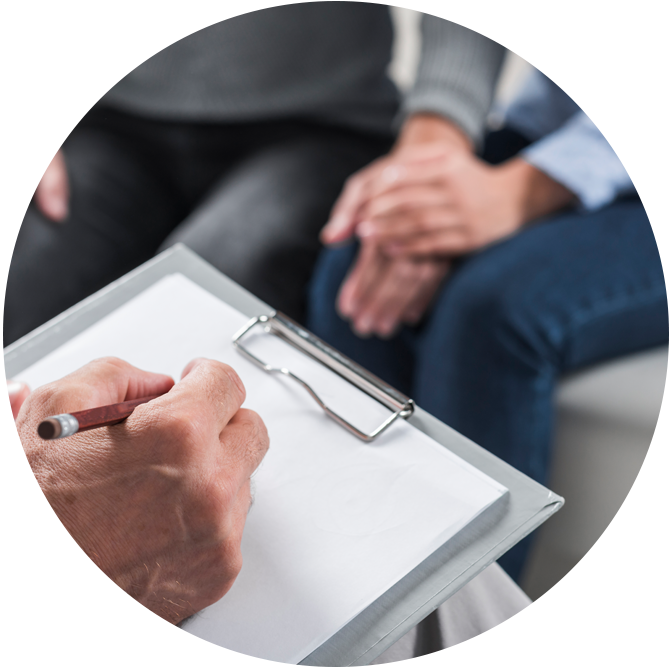 Sexual Addictions
People who have a sexual addiction typically have an unhealthy fascination with or fixation on sex. So much so, that it takes control over the individuals thinking, making it challenging to live a well-balanced, healthy lifestyle. Behaviors may include engaging in  cybersex, pornography or phone sex and engaging in risky sexual practices. 
Symptoms of a sexual addiction may include:
Sexual impulses that are intense and feel as if they're beyond one's control
Difficulty with consistently enforcing sexual behavior
Use of compulsive sexual behavior as an escape from other problems, such as loneliness, depression, anxiety or stress
Engaging in sexual behaviors that have serious consequences, such as the potential for getting or giving someone else a sexually transmitted infection, the loss of important relationships, trouble at work, or legal problems
Trouble establishing and maintaining emotional closeness, even if one is married or in a committed relationship
Sexual Addiction Resources
Local Resources
Begin Again Institute    
Individual, couples/partner and intensive treatment for those who struggle with sex and/or pornography addiction.
Front Range Counseling Center       
Outpatient treatment agency focusing on marriage counseling as well as sex addiction and other mental health issues.
Trailhead Counseling Center
Outpatient counseling agency focusing on sex and porn addiction.
National Resources
Sex Addicts Anonymous 
Resources and 12-step based recovery groups for those struggling with addictive sexual behavior.
Disclaimer: This information is offered as a public service and the Health Center at Auraria does not recommend or endorse any specific provider or service. The resource list is provided for informational purposes only and not intended to be a substitute for professional advice, diagnosis or treatment. Call 303-615-9999 to schedule an appointment in advance.
Please note there is a failed appointment fee of up to $50.00 for missed appointments or short notice cancellations (less than 24 hours).